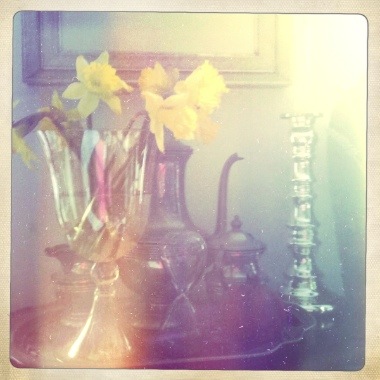 If there's a bustle in your hedgerow, don't be alarmed now.
It's just a spring clean for the May queen.
Yes, there are two paths you can go by, but in the long run
There's still time to change the road you're on.
–"Stairway to Heaven" Led Zeppelin
The other day, as I exited the subway after a long day at work, I heard a familiar tune. One that perhaps only a Portlander who was a teenager during the 80's would know by heart because it was played as the last song of every middle and high school dance. The tune being played, in a rather soulful reggae version, was Led Zeppelin's "Stairway to Heaven." Normally I'm not a huge fan of subway musicians for their versions that do not inspire, but I almost wanted to break into song, as I know all the lyrics, and because who hears "Stairway to Heaven" these days, and on a rainy windswept spring day when one is perhaps a bit world weary? When I was taking my requisite piano lessons as a teenager (my grandmother was a piano teacher), I do believe one of the only songs I learned to play was "Stairway to Heaven" (and yes, I was not talented at piano!).
Although I thought I'd spare you a mix tape with it as the last song (why be predictable?) I'll at least quote from the lyrics, all of which I love. We're still in Mercury Retrograde, so there IS still time to change the path you're on (or at least re-consider your options). And there is time to change your tune and follow your heart instead of choosing the conventional materialistic choice. This Full Moon, between Sun in Aries and Moon in Libra, which officially occurred on Sunday at 10:43 pm EDT, also has a rather harsh opposition of Mars in Aries oppose Saturn in Libra, both loosely square to the only planet in an Earth sign, Pluto, in Capricorn. There's enough pessimism in the air to have Standard and Poor downgrade the US's credit rating to Negative (oh, wait, they did that today!).
So perhaps the message of all this, in a backhanded way, is why focus on acquiring material possessions when we're all going to hell in a handbasket anyhow? Just listen to some nice relaxing music, and contemplate things a bit further before Mercury goes direct and we start to put into practice all of our lovely plans we've thought about for the past couple of weeks and Spring finally arrives!

---