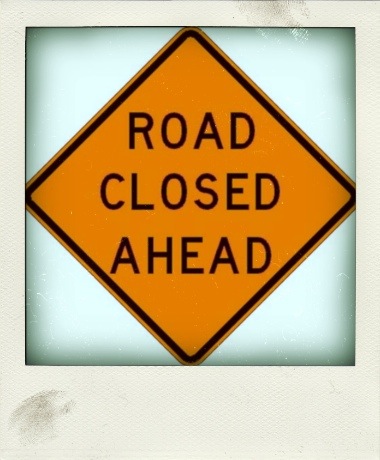 I like to think of Mercury Retrograde's in terms of roadwork. You're driving along through life, just doing your thing, and then a Mercury Retrograde comes up. You stumble upon those men in the orange vests with their hardhats holding "Stop" signs, or signs that tell you to detour. Eventually you're either told to "Go" again, or after a sometimes arduous detour, you arrive at your destination. Perhaps changed by either your detour or your pause in your journey; perhaps because you arrived much later to your destination that you anticipated, and in the meantime things have changed.
So it is with Mercury Retrograde that plans get re-arranged, things get mixed up, or previously unknown information gets found out, and sometimes you end up on a different road than the one on which you began. Our first full Mercury Retrograde of 2011 will begin with the red "STOP" sign on Wednesday March 30th at 4:48 pm EDT at 25 degrees Aries and will move us back to 12 degrees Aries by April 23rd. We will get the green "GO" sign where-ever we are at that point, though there may be lots of traffic backed up by then due to the delay. The "shadow" of the retrograde, meaning the dates where you started to get "signs" from the universe about the "construction-ahead" and which roads you might need to take a detour on, began on March 16th. The traffic and delays will begin to dissipate after April 23rd and know you've fully left the "detour zone" by May 11th.
Watch for the signs; if you haven't seen them coming yet, they'll be here soon enough.
---