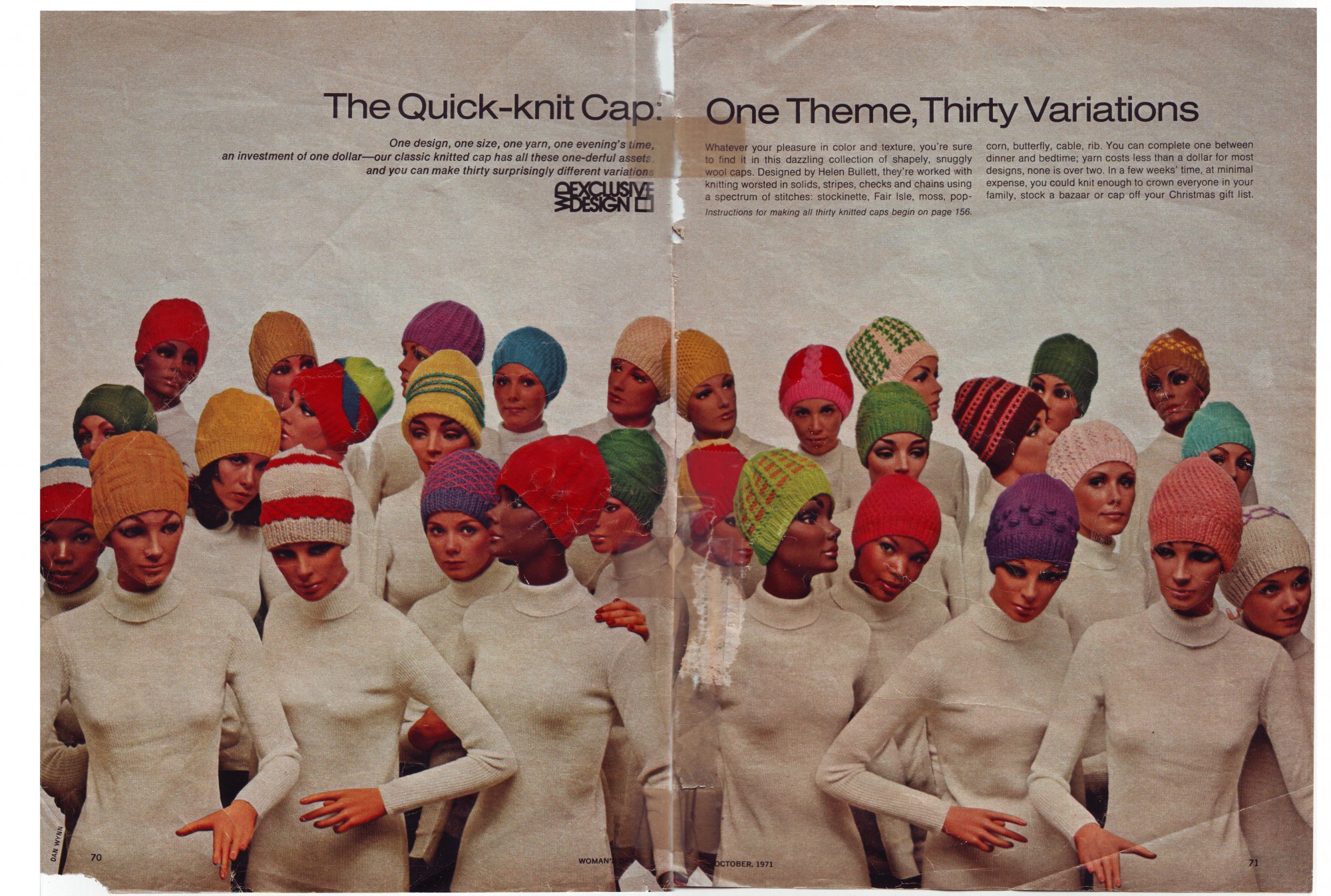 I've been a bit under the weather this week, and have really only been good for coming home and except for one dinner with a friend have been doing a bit of knitting while watching a bit of telly and then going to bed. I am so looking forwards to doing NOTHING this weekend! Well, nothing except watching more "True Blood" and knitting that is!
If the Groundhog was right last Wednesday, we're in for an early Spring, and although I've been wearing my trapper hat every day this Winter, I hope we're set for at least slightly warmer weather ahead. That means I can ditch the trapper hat in favor or something slightly less warm, and more fun! Which is why I'm knitting up a bunch of these caps for when Spring comes. Don't they look fun (ignore the slightly Stepford Wives aspect of the image)! My grandmother used to knit these for me, however since she is no longer here I have to knit them myself. It's a great way to use up those leftover balls of yarn one has lying around!
I've created this pdf of the pattern through something which I'll discuss in greater detail in an upcoming post. I'll just say, it's change my life (and no, it's not the rabbit!). Feel free to download and have your own knitting break!
Double Click on the link below (and then click again on the link) to download pattern!
---