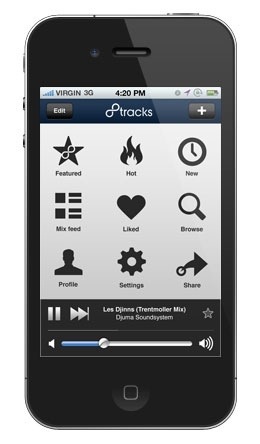 We all know that Pandora is amazing. . . But equally amazing is 8tracks! For those of you who listen to my mix tapes on this blog, you'll know the site, and how it allows anyone to be their own DJ and publish their own Mix Tapes for everyone to listen.
What you might not know is that 8tracks has a great free App for the iphone! With popular settings such as Featured, Hot, New, Mix Feed, Like, and browsing ability, it's a great way to listen to music on the go no matter where you are! I was very pleased to find that my "Air/Wind Wind Solar Eclipse" mix tape was selected to be on their featured section recently! Although Pandora is great in it's own way, what makes 8tracks great is knowing that there's a person behind your mix tape, not a machine that's pairing up songs.
So the next time you're going for a run, or in need of a little background music, whether at work or play, consider checking out 8tracks either online or with their App! The App is even compatible with Airplay if you want to stream at home!
Maybe you'll be playing DJ soon as well!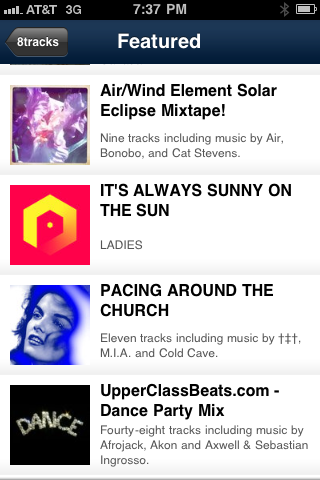 ---