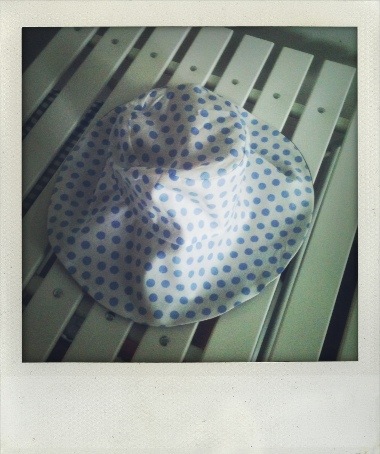 Summer has finally come and with it, blazing heat and sun! Hailing from the moss-covered town of Portland, Oregon I realize the need for shielding my too-fair skin from scorching with too much sunlight. So I've brought out the sewing machine, put it back to use, and have been on a hat making binge!
So far, I've made two hats from this wonderful Martha Stewart Living hat patten and just love them! Being fabric you can choose your colors and patterns, the final product is both washable and easily portable and travel friendly. Not only that they are reversible so I am thinking of colors that might work for different seasons, like a brown interior that can be reversed for Fall. I'm working on a third now adding some ribbon. So much cheaper and much more individual than trying to find a hat to purchase!
Now I can enjoy endless outdoor activities without worrying about getting too much sun!
---