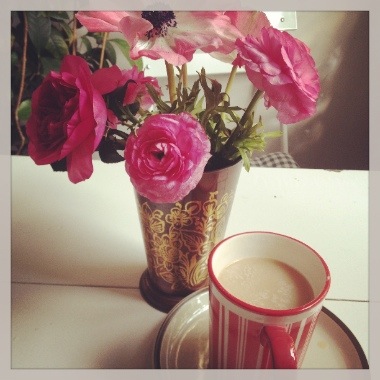 Happy Holidays! It's been awhile since I've had time to blog. 2013 turned out to be a very busy year, with lots of adventure and excitement! It's time to turn inwards now, as the year comes to a close. Yesterday at 12:11 pm EST we hit the longest night of the year. We now get to move forwards and let more light back into our lives. Several hours after the annual Solstice, at 4:53 pm EST, Venus began her roughly year and half Retrograde cycle, which will last through the end of January! She is retrograding from 29 degrees Capricorn, all the way back to 13 degrees Capricorn. Wherever Capricorn lies in your chart, is the area where for the next 40 days you'll be reviewing your values and what means the most to you.
The Venus Retrograde "Shadow" goes all the way back through November 20th. So if you're looking for clues as to what you'll be reviewing, just look to the days between then and yesterday and you will find the answer! Remember that Retrogrades are a time for RE-doing things, not starting something new! I do not advise beginning a new relationship or business during a Venus Retrograde (or a Mars Retrograde either), but re-viewing an old one to learn valuable lessons and become clearer in your mind on what you want for the future once Venus goes Direct is a great way to spend this cycle!
The Solstice chart shows some big changes ahead with the Sun/Pluto, Uranus, Mars, T-square that will come to a head towards New Years. This combined with the Venus Retrograde makes it a great time to lose what's not working for you in the past, and finally move on to new things once Venus goes Direct. Now's a great time for visioning, but not starting to act until February. It's a great time for de-cluttering and meditation. Let's use this quiet Winter energy for what it best has to offer us–a time for Reflection and Re-envisioning what we want for our lives for 2014 and beyond!
Relax, settle into a nice cup of cocoa, and have a listen to some music to reflect to on Spotify!
---