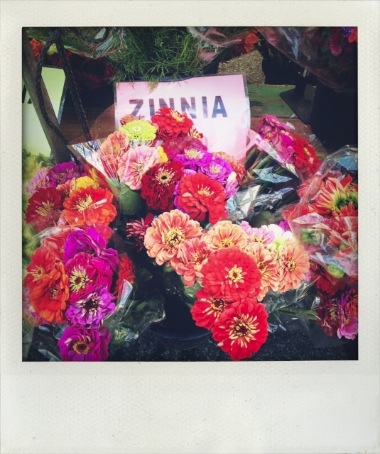 It's hard to believe that it's almost mid October! Summer has slipped into Fall, and today the weather was the kind of beautiful crispness, with a clarity that only autumn can bring. I find the Fall brings a kind of lucidity that only it can bring. Summer can be hazy daze, Spring an uncertain damping thaw, and Winter icy alertness. But only Fall can bring a sense of harvest and fulfillment, that other seasons cannot. The farmer's markets are overfilled with flowers and vegetables of all kinds, and there is a bounty with the changing of the leaves.
Astrologically, this Fall may be intense, with the Equinox chart showing Venus in Scorpio, conjunct Saturn Square Mars in Leo, and The Sun in a T-Square opposing Uranus, Squaring Pluto. The good news is that Venus is Trine Jupiter, so even thought sparks may fly with Mars, ultimately growth and opportunity and expansion should occur during this Fall Harvest!
This year may have felt as though it's gone at a breakneck pace, however, the good news is that we're in for a lot of R&R astrologically this Fall and coming Winter (and actually all the way through May of 2014)! It seems to be as if we're all going to be taking a 6 month recharge of the batteries, starting in mid December when Venus goes Retrograde until the end of January 2014. Then in February Mercury will be Retrograde, and then come March Mars will get into the act Retrograding all the way through mid May! It might be a Winter to get a Roku and resubscribe to Netflix if you've let your subscription lax! It also might be a great Winter to rest up and recouperate, psychologically and physically (I wouldn't advise going on any daredevil trips for the first time during Mars Retro!).
However, I've gotten ahead of myself. Let's get back to the beautiful clarity of this Fall, which will culminate in an eclipse this Friday October 18th at 7:37 pm EDT. Mars will be Trine Pluto, Venus Trine Uranus, and Mercury (soon to go Retrograde) Trine Jupiter. This should be a high point of discovery before Mercury reverses course on Monday Oct 21st at 6:28 am EDT in Scorpio. During the weeks until Mercury goes direct on Nov 10th, hidden things in area where Scorpio is in your chart may be unearthed! With a Solar Eclipse on November 3rd, the Fall may offer new beginnings that could come from a contact from the past, or a hidden karma that will bring a great new start in one area of your life!
Enjoy the bounty, discovery, and clarity of mind that this Fall brings to you before our next solstice that brings in the rest and recuperation of Winter!
---