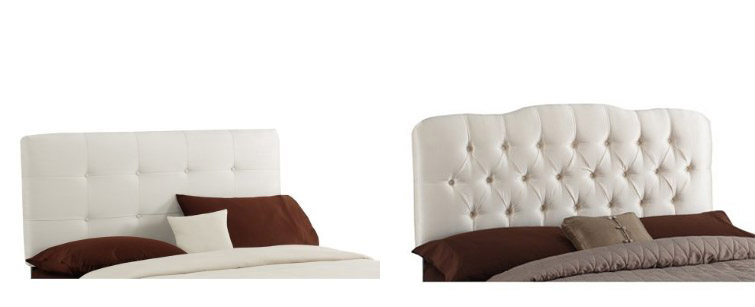 I've been doing a bit of nesting and home decorating this month, what with the beaucoups of snow that we've been having, as well as the fact that I came home at the beginning of this month to a waterlogged apartment from the snowstorm in December. Thank goodness for White Sales at this time of year! After doing laundry ad nauseum in the past weeks I am now in the process of finalizing my new bedroom look!
I decided with the apartment disaster I should upgrade my bed in several ways. I got a nicer metal platform that allows storage underneath the bed and they say doesn't require a box springs for a mattress. Topped that with a quilted white bedskirt (LOVE the quilted fabric!). Encased ALL bedding in AllerZip Bed Bud Proof Mattress encasements. Now I just have to make one final decision: the headboard!
Originally I thought if you wanted to have an official looking bed you had to buy the whole thing together, kit and kaboodle. However, the shipping, delivery, and set-up for a single woman living in an apartment had my head spinning! But no! In my research I've discovered you can mix and match and buy things separately. And that Le Target has an amazing array of inexpensive headboards that you can attach to your metal bed frame!
So I've come to a radical choice! Which is do I go for? Number 1. on the left, the more minimalistic headboard or choice number 2. on the right, the more decadent sumptuous headboard? Indeed the one on the left is called the White Blanc de Blanc Headboard, and on the one on the right is the Seville Tufted Headboard. One is Denmark and the other Spain. I so like BOTH countries! Should I just flip a coin or does anyone else out there have any thoughts on which to choose? Which one would you choose?
---