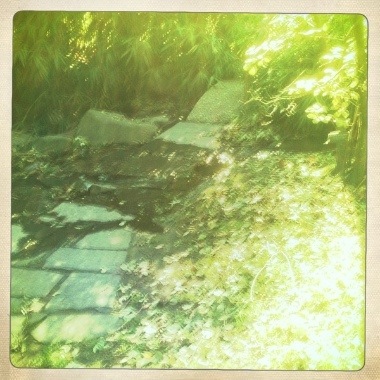 As an astrologer, I study time, and cycles of time, and how time is in fact perhaps not as linear as we all think it is. Oftentimes, during Retrogrades, we find people and events from the past coming back to us (in fact a long lost friend from grade school emailed me out of the blue earlier this week after finding me on another website of mine). If they say that time is the fourth dimension, perhaps Retrogrades offer us the opportunity to revise the past without actually having to travel back in time to do so.
Sometimes Retrogrades in particular can be challenging because having the notion of linear time makes us think we should always be "progressing" while moving "forwards" in time. In fact, the entire point of Retrogrades is that we "go back" to reclaim some part of our past and then, and only then, move into the future.
Having been laid off a little over a month ago, I am starting to see that maybe I can't progress in my career and job life until I go back and revise my ideas about my career and work. Although not my last day in the office, my last official day on payroll was in fact the very day that Venus Retrograde shadow started, on September 7th. This is particularly appropriate for me given that I am a Taurus and Venus is the planetary rules of my sign.
The Venus Retrograde from October 8th through November 18th is a great opportunity for revision. Instead of thinking of all the things that I lost by not moving "forwards" in my career by being employed full-time I am trying to see that in fact I need a kind of retreat time to renew my career vision and refit myself with new skills for work. Part of the excitement in life coming from not knowing what will happen next, and how the drama of one's life will unfold. Sometimes you have to trust that even though you don't know for sure what the outcome will be, you'll be better off for it in the end.
I think about how on Monday, when the weather was so incredibly gorgeous here in Brooklyn, I decided that I had to bring back into my apartment my two mint plants that were the only outdoor potted herbs that survived the brutal heat of the Summer. Having looked at the weather forecast I knew the temperatures weren't going to plummet terribly anytime this week. But something told me to take them in that day, not any later! Boy was I glad as given the unexpected, almost apocalyptic, hail storm that night ripped off so many leaves off of trees and all vegetation, they would not have survived if they had stayed outside. Perhaps in the long run I will see that I was laid off at just the right time. Even though right now it just seems like bad luck, I trust that time will show otherwise.
---