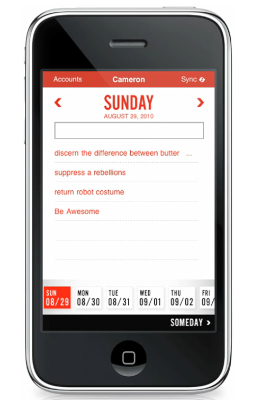 This week I've been feeling overwhelmed. Today, while watching a Dreamweaver tutorial on Lynda.com (yes, I live in a virtual world of tutorials at the moment) I started thinking how I must, must, must get my new website up and my old one revised by the end of 2010! Because in fact October is more than half over and then we're into November and December (which just means we celebrate Thanksgiving and then Christmas, Hanukkah and Kwanza all month long). So basically we're already into 2011 in my mind!
Now, I could be accused of not living in the moment. But you're not my mother, and she's got that covered, so chill out! Since we're practically in 2011, I thought why not put up the Linda and Harriett calendar that I bought several months ago? In thinking about where to put up the calendar, I realized I wanted to see the entire year over my monitor–the whole year at glance! Unfortunately that wouldn't fit so well, so I went for the 6 months at a time idea. I think it looks pretty good, and I'll add a bulletin board above where I can put inspirational photos and tearsheets for my goals.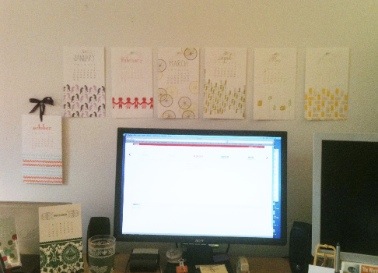 Then I made a most important discovery from technorati SwissMiss and fell in love! With her free web based TeuxDeux to-do list (shown above in iphone form)!!!! It's simply a joy to behold, especially for those of us who make lists as a way to accomplish pretty much everything. It's fluid and graphic interface make it easy to scroll through the weeks making lists of what you need to do each day. You can cross off items, delete them, or even move them to next week if you need to! It all syncs with their iphone app (a mere $2.99–less than a cup of coffee a most coffee shops!)! You can even add items to a "Someday" list at the bottom (I added "decipher Linear A" to mine!).
And I was beginning to think dreams don't come true! Now I'm armed (and probably dangerous) with all of my TeuxDeux's at the ready!
---