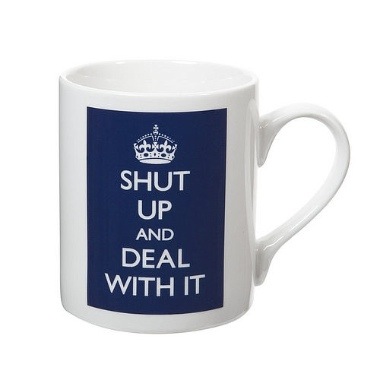 When I saw this mug while perusing Not On the High Street's adorable shop I couldn't stop myself from laughing hysterically! I mean, can't you just picture certain high powered people at the office, walking into a meeting with this? And isn't it just what you'd say at exactly the wrong moment, to the wrong person, if you unfortunately had Tourettes, or lived the life of an Office Sitcom?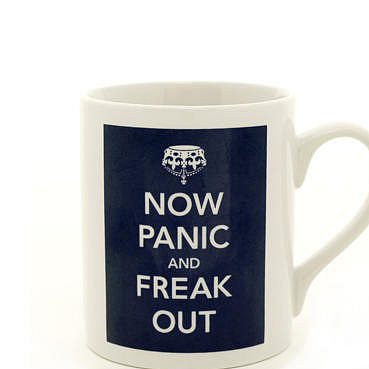 Perhaps because we've all become so accustomed to the famous "Keep Calm and Carry On" I also love this "Now Panic and Freak Out" mug. In trying times I often just keep pressing the "I'll panic later" button until the crises is averted, which has served me well, but certainly does not always allow for keeping up-to-date on exactly how I'm feeling at the moment. It does beg the question, should we always keep calm and carry on?
And we're lucky, because although these gems do not seem to be readily available in the US, if you're plucky enough to want to use either of them in public, unlike so many items in the store, International Delivery IS available!
---