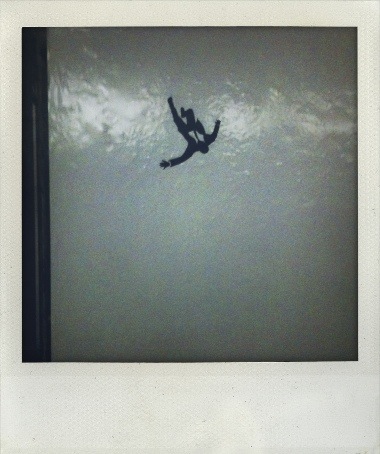 The Aquarius New Moon kicked off the start of the week early Monday morning before most were awake. Later that evening Mars went Retrograde, and will seem to move backwards in the sky for 80 days. It may seem like certain areas of your life are moving backwards now, almost as if you're looking at everything through the rearview mirror. Which I realize might not be all bad. As I've said before, often we don't know what's good for us. Sometimes doors have to be slammed in our faces so that we don't go down the wrong road. Only a couple of weeks ago I felt like I had a guardian angle that was literally blocking certain roads; my salmon bagel that morning didn't have salmon (don't order a bagel when you want healthy salmon) and I literally couldn't order cheap clothing (most likely made in sweatshops) on Forever 21 because my work address wasn't to their liking. Neither of these things I needed, and both of them I was doing because I was in a bad mood, and was trying to make myself feel better.
But in other areas I felt blocked as well. At first I couldn't understand why–until I took a step back and reflected that maybe, just like bagels and Forever 21 clothing, what I wanted at the time, ultimately isn't going to work for me in the long run. And perhaps might be much worse for me than empty calories and impulse spending.
Not that I really know where to go now in my life. I feel more confused as ever, but maybe that's the point. I should point out that for this Retrograde, Mars retreats from 24 back to 3 degrees Virgo. However, it will affect those with planets in these degrees of Gemini, Pisces, and Sagittarius, as these will be challenging square and opposition aspects. In my chart, let's see, my Mars, Venus, Moon, Saturn, Neptune, and ASC/DSC are all in that Gemini/Pisces/Sag zone even though I have zero planets in Virgo (plus transiting Mars will trigger a Grand Cross between all these planets as it retreats)! It's no wonder I feel like a walking train wreck!
So it's time to look in "The Rearview Mirror"! Have a listen to a playlist with the same name!
---