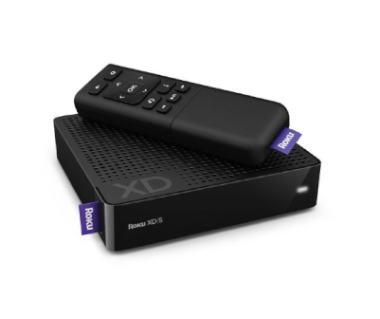 I'm always the last to know. At least when it comes to office gossip, and apparently when it comes to amazing devices that revolutionize TV watching! This could be because I went without cable in New York for eleven years. Then I broke down and now am not complete without AMC and the Weather Channel. But what I didn't realize and a self-proclaimed Luddite friend (who probably will never read this post) had to tell me was that there's this thing. It's called Roku. And it will change your life!
If you've already had this life-changing experience, then you'll know the rapture of which I'm speaking! It's the experience of knowing that you can stream Netflix movies on your TV instead of on your computer screen. And I'm not talking on your high-tech, LCD, flat panel HD TV! I'm talking about the TV that you scored for free off of Craigslist cause it was such a dinosaur that the people giving it away wouldn't even feel right having you pay them twenty bucks for it! Because it took you and several friends just to carry the damn thing up the stairs to your apartment it was so bulky and big (and this is how you know your friends really are your friends!).
Yes. Roku will change that dinosaur TV and make it thing out of a Jetson's cartoon! Although I love Apple (and own three towers from them) I must say that Apple TV requires that I invest in a TV, when I'd rather be investing in their computers (or more RAM). In order to use Apple TV I must own a TV that is high-definition and capable of 720p 60/50Hz. I do not own such an item. And I'm not sure at this rate I will ever own a TV capable of this only because I suspect TVs and Computers will meld soon enough that I will not invest in one but instead, if my TV dies before this, I will continue to try and acquire free dinosaur ones off of Craigslist.
Which is why Roku is genius. It will work on any TV so far as I know. Mine doesn't even have the three connectors (it's missing the Red, only has the White and the Yellow) and it still works! And it was easy to set up too! I got the best quality one, as I was concerned with the age of my TV, I might have a problem. I didn't. But I am glad that I got the best one, the XD/S. Why?
Because, the other day as I was coming home from work, I said to myself "Wouldn't it be nice if I could take MP4 videos from my computer and play them on my Roku so that I can watch them on the big TV? I wonder if I can do that?" Upon coming home and googling it, I discovered, "Yes I can!" While this option has not always existed and there were other workaround solutions, just earlier this year Roku came out with the Roku USB Media Channel Player! You just hook up your usb dongle or drive to the XD/S Roku and you can play Videos, Music, and Photos from there (see list below for more info).
Ok, so it's not streaming my entire computer to my TV. But hey, I got my TV for free and now with Roku it can stream Netflix and play my MP4 videos (and so many other Roku channels)! Can you say you got such a good deal on your TV? If you don't have a fancy internet ready TV, that can control everything from the lights to the temperature in your house to turning on the oven to bake some brownies at least with Roku you can have a TV do what it's supposed to do: entertain you limitlessly!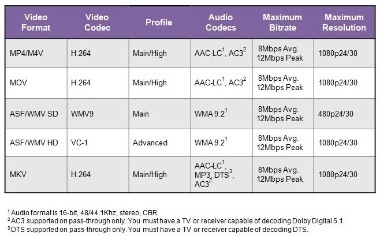 ---