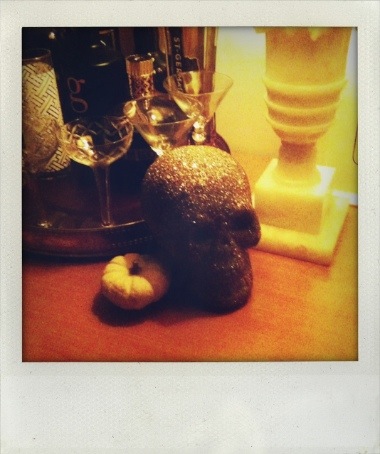 As I write, I keep expecting the lights to go out and to be left in semi-darkness in my apartment. . . I started my first glass of rose at 3 and tried to be semi-productive today, first getting out Winter clothes, and then re-organizing my closets a bit. But soon I expect to just be watching the BBC's "Sherlock" and having another glass of rose. The Full Moon clocked in at 3:49 EDT this afternoon.
I did say that this Fall would bring some big changes! I did not expect a Frankenstorm however. And instead of the Sun and Moon playing their part in the Big Uranus/Pluto T-square face off, Venus has now decided to get into the action–this Full moon has her begin her opposition to Uranus in Aries, and Squaring Pluto in Capricorn. Jupiter opposing Mars suggests "something BIG" is afoot, and while the Sun makes a morose conjunction to Saturn, which is newly in Scorpio, they both Trine Neptune in Pisces. While the unexpected may happen, and in a big way, it will ultimately provide stabilization and a road to your dreams that might not have been there before.
November has lots in store for us. An election, a Mercury Retrograde, and inside that Mercury Retrograde, two eclipses! It's almost at looking at a Black hole, or perhaps a Rabbit Hole, where everything will be curioser and curioser! This may be the Autumn Carnival we've been waiting for (mixtape below)!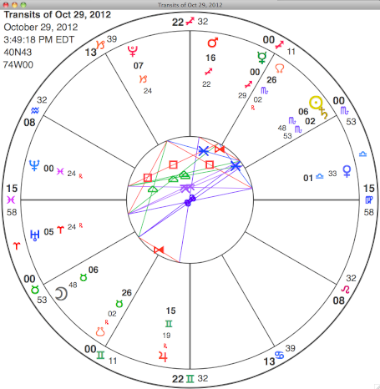 ---