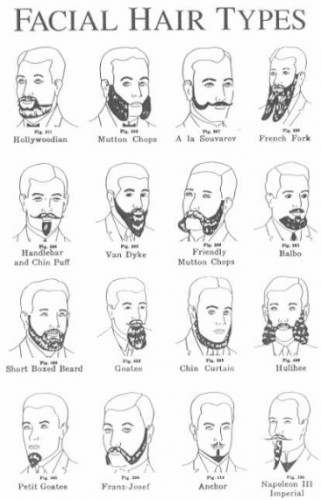 Movember is here!
I was hanging out with my good friend who grew up in Australia the other day. I mentioned to him that I was doing NaNoWriMo, because, well, everyone is doing it and it's not like I have any excuses at this point NOT to do it. Then he mentioned that in Australia men are doing Movember! I was like, "What's Movember man?" and he proceeded to tell me how all these guys challenge each other to grow the best 'stash in November, grow them out really long and crazy trying to outdo each other to get the best 70's hair. He did not mention that they are "theoretically" doing it for a cause, to promote men's health issues like prostate cancer and depression. But I think it's hysterical and documentary worthy! In fact, if I had the money I'd probably fly to Australia right now and spend all of November documenting these guys growing their stashes! Apparently this challenge is also going on here in the states, and yet I do not think it has the broad popular support that perhaps it does down under. I'd like to point out to all those Mo Bros and Sistas (the women who support their men while growing their stash) that there is an iphone app for that! Here is: the Movember MoPhone! Remember it's not too late to register!
Isn't it a good thing I don't have any money?
Image above from the "Relevant Gentleman's Society" whose tagline is "Celebrating the Majesty of the Mustache Est. 2007" Sadly, this website has not been updated recently. . .
---